A Pain-free,
Active Lifestyle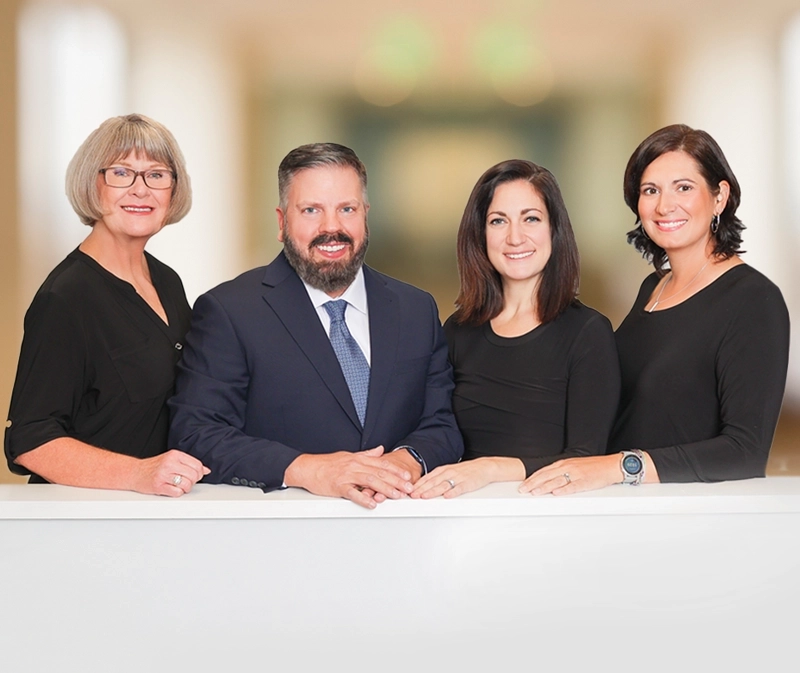 Pain-free Active Lifestyle
CHIROPRACTOR Burke VA
If you are in search of a chiropractor in Burke VA, it makes sense to choose an experienced doctor you can trust. Our comprehensive approach at NOVA Chiropractic & Acupuncture in Burke VA ensures that we give you the best opportunity to achieve health.
NOVA Chiropractic & Acupuncture
NOVA Chiropractic & Acupuncture is conveniently located in Burke, VA. Our chiropractic office specializes in Chiropractic Adjustments, both manually and with an Impulse® Adjusting Instrument, Active Release Techniques®, Graston Technique®, Spinal Decompression Therapy, Kinesio-taping, and Custom Orthotics. The goal of our practice is to provide the very best care possible for an exceptional patient experience and to make Northern Virginia the healthiest it can be, one patient at a time. But, don't take our word for it, watch and read our patient testimonials.
Begin Your Journey to Better Health

Knee Pain
NOVA Chiropractic & Acupuncture can offer a wide range of treatment options to get you back to being active again.

Spinal Decompression
If you are suffering from lower back and neck pain, sciatica pain, or bulging discs, gentle spinal decompression may be the answer for you.

Acupuncture
Acupuncture uses tiny needles (about the width of a hair) to stimulate acupuncture points on the body.

K-Laser Therapy
Laser therapy is a non-invasive technique to help reduce pain and inflammation.

Back Pain
What if there was a solution that may be able treat your back pain without drugs or surgery?

Dry Needling
Dry needling is an effective treatment for muscular pain. The doctor places very thin acupuncture needles into the muscle to release the muscular tension.
HOW CAN CHIROPRACTIC CARE HELP YOU?
Dr. Todd P. Sullivan, Chiropractor in Burke, VA utilizes the most advanced chiropractic medicine available today. Our chiropractic technique is a non-surgical and non-invasive procedure. We help people with neck pain, headaches, lower back pain, arthritis, herniated disc, knee pain, fibromyalgia, sciatica, carpal tunnel, hip pain, plantar fasciitis, pinched nerve, whiplash. Dr. Todd P. Sullivan also treats patients who have been injured in motor vehicle accidents. Our office specializes in fast pain-relief and short-term chiropractic health care that can help alleviate those problems. We are centrally located in Burke, VA and conveniently located close to 395, 495 and 95. Dr. Sullivan provides chiropractic care for the following communities Burke, Springfield, Annandale, Fairfax, Alexandria, Lorton, Fairfax Station, and Woodbridge.
TRAINING OF A CHIROPRACTOR
Patients regularly underestimate the amount of training and education chiropractors must undergo before fully allowed to practice. In fact, chiropractors have among the most rigorous coursework required in the medical field. The amount of schooling required is on par with that of physicians. Once chiropractic students make their way through the basic medical coursework in their undergraduate studies, they must be accepted and graduate from a 4-year chiropractic college. Throughout their four years at a highly-specialized chiropractic college, their knowledge is constantly being built and tested.
HOW CHIROPRACTIC CAN HELP YOU ACHIEVE RESULTS
Chiropractic works by making carefully placed adjustments to realign your spine. These adjustments allow the muscle tissues to properly support the spine and vital neurological processes that occur within it. When the spine is able to function without interference, the body is better able to facilitate healing, thereby relieving pain and restoring health in a variety of ways.
Rest assured, you will be in good hands with the chiropractic team at NOVA Chiropractic & Acupuncture. If you have any questions, feel free to contact our team in Burke VA. We are here to help you achieve your health goals.
---